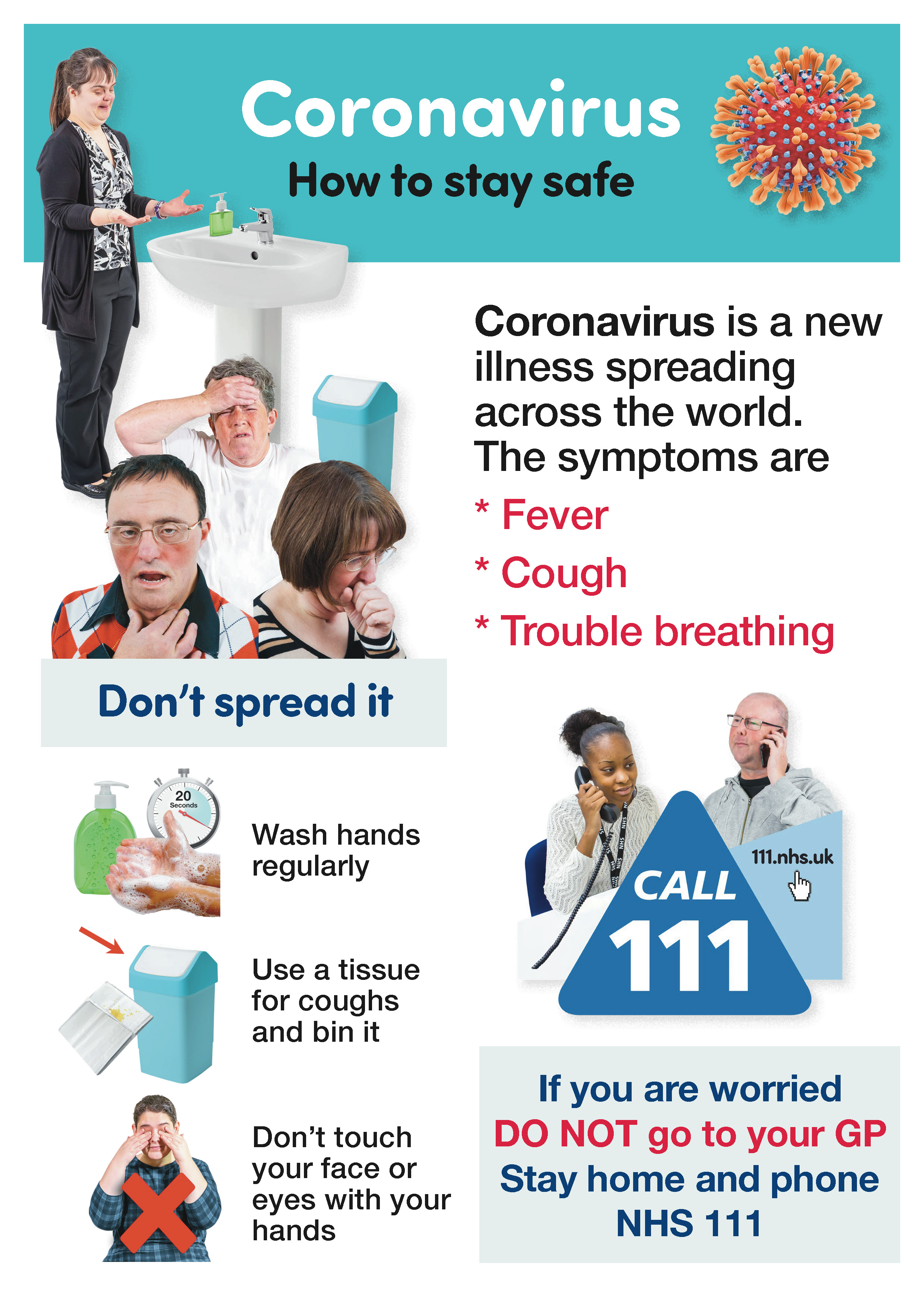 Information and Resources
If you would like a copy of the poster above please click HERE
SOCIAL STORY DOWNLOAD
It can be difficult to explain this scary subject to someone with severe autism or a learning disability. Please see a social story to help with this HERE
MORE RESOURCES
https://coronavirusresources.phe.gov.uk/
https://www.mencap.org.uk/advice-and-support/coronavirus-covid-19/coronavirus-ways-keep-busy
Visual Supports Resource Pack for Parents and Carers
Keeping Busy at Home Activities for Parents and Carers
These are none word books that explain a variety of issues very simply:
https://booksbeyondwords.co.uk/coping-with-coronavirus/
INFORMATION FOR EMPLOYERS
This is a quick guide for employers as to the current stance. You can download the infographic HERE
TESTING INFORMATION
If you have symptoms you need to get tested. To find out how please got to nhs.uk/coronavirus or call 119.