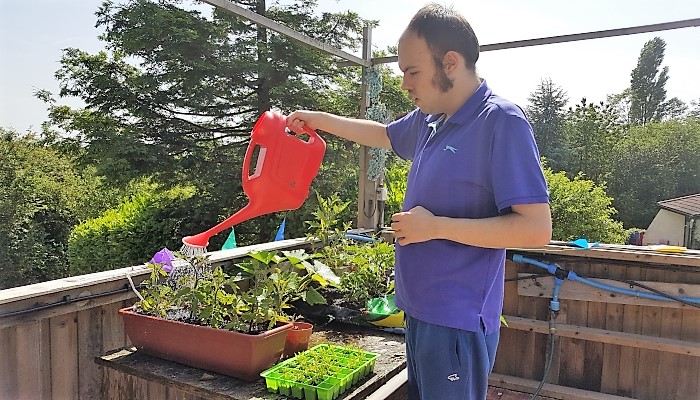 Seed to Feed Project
We're raising £4,000 to refurbish our polytunnel
At our Bridle Lodge home we have 3 acres of land and a commercial polytunnel. The tunnel is in a poor state of repair and the young people who live at Bridle Lodge want to refurbish it so they can grow their own fruit and vegetables, then cultivate, harvest and cook them.
This is an important part of their person centered care plan and positive behaviour support (see PBS page for more information). A group project, fundraising for the repairs and then growing produce, builds social skills and confidence, fosters cooperation and planning, it improves quality of life and is invaluable to the management of behaviours.
Seed to Feed also has a wider impact as we are involving the local community, as well as inviting the young people at our other homes join in and benefit from the project.
We would like to say a big thank you for our support so far from local businesses Lindleys Auto and Burton Joyce Co-op, who have given donations. We have also had tremendous support from Trent Valley Ward Councillors - Mike Adams and Sam Smith who not only gave a donation of £220, they came along and dug some vegetable patches.
If you would like to help with a donation please see our Just Giving Page 
https://www.justgiving.com/crowdfunding/seedtofeed?utm_term=KAjdYmZDP
Or come along to one of our fundraising events. Please email Bridle Lodge Home Manager louisejones@creativecare.org.uk for upcoming events or keep an eye on our Social Media for announcements and news.
Facebook page @creativecareEM.
Twitter @creative__care 
Instagram @creative__care