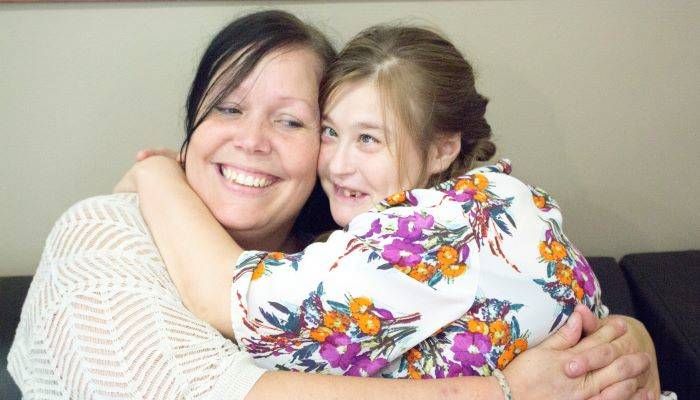 Testimonials
Service Users
Relatives
Commisioners
Staff
"I get choices all of the time, the staff are very nice".
"I love my bedroom, I have my dvd's and posters and do anything I want in there".
"I like living here. Staff listen to me and ask me first".
"Staff help to support me and they listen to me if I need to speak with them. They help to sort things out. Staff come with me when I go to college".
"This is a brilliant place, absolutely amazing. No-one can protect my daughter like I can, but Creative Care comes very close. Staff always seem really clued up and always seem to be attending training days. They are considerate, kind and approachable, are very good with my daughter and always enthusiastic. They also have a really good understanding of autism".
"My son`s bedroom is huge and there is so much space and freedom which is important for him. I am confident he is well cared for and safeguarded and more than happy here. Staff do more things with him than I've ever been able to do. He has a quality of life with Creative Care".
"My son gets the care he needs at Creative. Staff have helped to calm him down and they all share positive relationships with him. They are very well trained, they are very caring, they want to listen, they are interested in my son`s life history and they use that to manage him effectively. They always contact me when an incident occurs and I am happy with the way staff deal with any incidents. They mirror our approach at home."
"My sister has made the most improvement since moving into a Creative Care home. They provide the one-on-one attention she has needed for so long. She seems mature and acts like a young lady (something we could never achieve). I think the plan is perfect. Well done guys!! I can see my sister has a good relationship with all the staff. I personally think everyone I've met in the home is very nice, pleasant and professional. It's very important the young people feel safe and happy. It's definitely shown here".
"Behaviour management strategies have been very good and very effective. We are now able to take our son out knowing he is going to be more cooperative and manageable and we are able to spend quality time with him. Contact is easily accessible. When visiting my son I am made to feel really welcome. Staff are very easy to talk to and I feel that is very important. They are all very helpful and he now has regular contact with family and visits us at home on a regular basis. Since our son has been at Creative Care we feel that both his and our family life has greatly improved. He is really happy at Creative Care and I feel that he has built a good relationship with the staff. It is almost like having an extended family".
"As parents of a young man with autism we were devastated enough with his diagnosis. You then get over that or deal with it day to day.. Then the day comes when school is finished and you have to think what he is going to do, and where he is going to live in his adult life. You are frightened again - we spent over year looking at homes and then we found Creative Care. Our son moved into his new home in July 2014, the transition process was made as smoothly as possible, Creative Care attended meetings with us they arranged for us to visit the home many times and have tea with them. They have provided our family with all the help and support we needed, and at times I needed reassurance, it didn't matter day or night I could ring and any matters or questions or worries were answered promptly and with thought. Our son is happy and has settled in well. We are encouraged to visit him and telephone any time and as many times as we like. We take him out to visit family and friends and when he returns he is happy to do so. That is because Creative Care have made sure he is safe happy and secure, and we know he feels this, which is important for the whole family. Creative Care have made sure our son and his needs big or small have been met with professionalism by the staff. The way Creative Care have dealt with the whole of the moving process has been both comforting and reassuring and that is a credit to them".
"Our daughter has a holistic personal care plan - not a text book plan but one that has been developed to individually reflect her need, likes, dislikes and ensure all her needs are being met in a warm, caring and proactive environment".
"There has always been a friendly voice at the end of the phone to alleviate our worries and concerns. We are able to see our daughter when we like (subject to her ever expanding social diary!) and have regular weekly contact seeing her both at home and in the home with joint flexibility to suit needs. Due to the team spirit of working with our daughter and their coordinated and consistent approach to her behaviour there has been a vast improvement over a relatively short space of time".
"Staff have a very good approach to any behaviours which may be difficult to manage and good strategies are in place. They are good at communicating with the young people to establish any difficulties they are having, they have a pro-active approach and ensure that the young people are listened to. The way the home functions enhances independence and opportunity to make choices. The house has a bright and airy feel. There are good quality fixtures and fittings and it is decorated to a high standard".
"The move into Creative Care was handled well, thoughtfully and competently by the staff team at Creative Care. This was underpinned by detailed knowledge and expertise in Autism and ASD. Staff are very caring in their approach to the young people and are professional and respectful in their approach. Creative Care provides an integrated service designed for young people with complex needs. I feel this comprises of 5 building blocks including: - Structure - Positive Reinforcement; - Extending options through creative / flexible programmes; - Enhancing communication; - A calming environment. It's a pleasure working with Creative Care".
"Everyone living here is important, all the staff think that. We're here to make sure people get the best possible quality of life".
"I feel supported by the management team and when I've raised issues in the past, they've been dealt with quickly. I meet with my manager regularly and I feel I am listened to".
"I have done a lot of training and it all helps me to work with people. The company has brought me on loads and helped me to develop and gain confidence. The manager is pretty cool and easy to talk to".
"I've been really well supported and have attended training in a number of areas such as safeguarding of vulnerable adults and moving and handling. My Manager has encouraged me to undertake an Open University qualification in autism spectrum disorder".