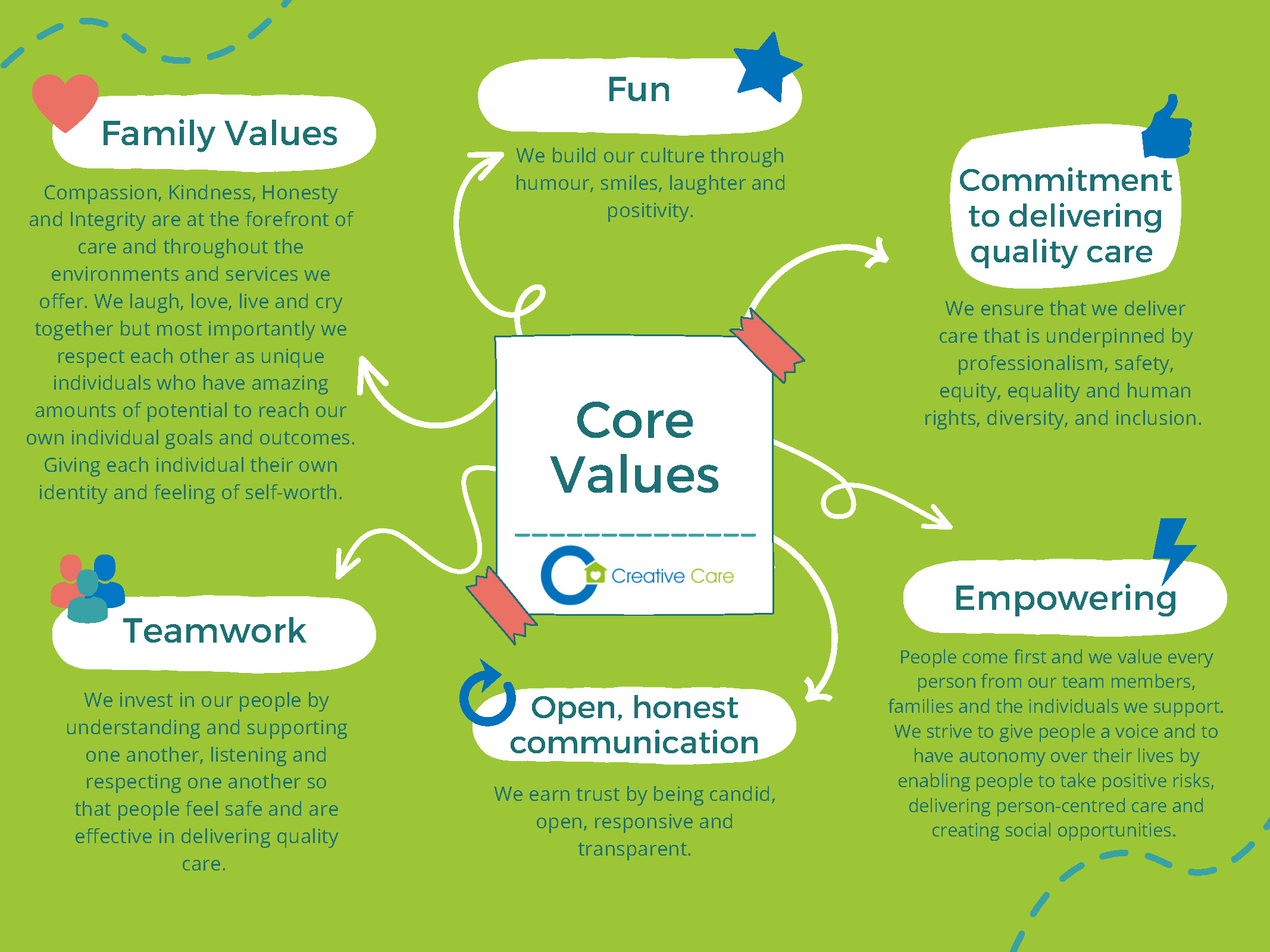 Core Values
Family Values
Compassion, Kindness, Honesty and Integrity are at the forefront of care and throughout the environments and services we offer. We laugh, love, live and cry together but most importantly we respect each other as unique individuals who have amazing amounts of potential to reach our own individual goals and outcomes. Giving each individual their own identity and feeling of self-worth.
Fun
We build our culture through humour, smiles, laughter and positivity.
Commitment to delivering quality care 
We ensure that we deliver care that is underpinned by professionalism, safety, equity, equality and human rights, diversity, and inclusion. 
Teamwork
We invest in our people by understanding and supporting one another, listening and respecting one another so that people feel safe and are effective in delivering quality care. 
Open, honest communication
We earn trust by being candid, open, responsive and transparent.
Empowering
People come first and we value every person from our team members, families and the individuals we support. We strive to give people a voice and to have autonomy over their lives by enabling people to take positive risks, delivering person-centred care and creating social opportunities.