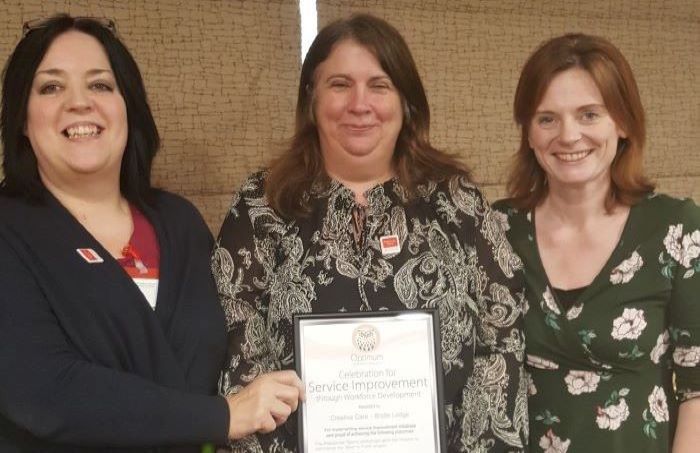 Bridle Lodge win Optimum Workforce Leadership Award
Louise Jones (centre) and her team (Cathy Morton left and Emily Bromwich right) at Bridle Lodge have won a Service Improvement though Workforce Development Award. The team attended the Passionate Teams Worksop and this gave impetus to their Seed to Feed project.
The young people at Bridle Lodge are raising funds to refurbish their polytunnel. They will be able to grow their own fruit and vegetables, learning valuable life skills and improving their friendship and social abilities.